December 29, 2012 in General Topics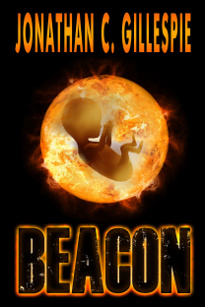 Well, folks, we've arrived! As promised, today starts the free run, running all weekend, for my short fiction tale "Beacon". Rush over to Amazon and pick up a copy, pronto:
Download NOW for FREE from Amazon US!
Download NOW for FREE from Amazon UK!
"Beacon" is a short story of 6,352 words, exclusively available (for now) from Amazon.com. I'll let my blurb do the talking:
Tersias and Mally have lived their lives in orbit around Beacon, the last star in the Universe. But now the young couple have done the impossible: they have conceived. And something has noticed.
Enjoy! Make sure to tell a friend on Twitter, Facebook, and anywhere else you choose!
And, as always, stay tuned.