June 14, 2013 in General Topics, Slideshow Topic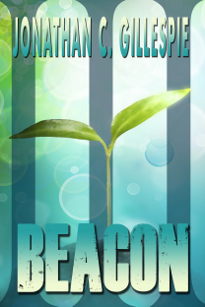 In the immortal words of C-3PO: "Here we go again!"
The third installment of the Beacon Saga has gone live. This puppy packs in fourteen thousand words of story.
Just go to this page, and select the buy link for the site appropriate to your device–with my thanks, of course. Here's the blurb, just to tease you that much more:
An unlikely quartet of scouts have dodged the Shroud and crossed hostile space to a new star. But an impossible discovery–and a sudden disaster–will test them in ways they can't imagine.

Part III of the Beacon Saga. Fourteen thousand words.
Those of you registered on my mailing list had early access to the book (on a few sites). In fact, you're always given the inside advantage before anyone else. Aren't you glad you signed up?
Remember that if you're new to the Saga, you can try Part I for free, on your choice of platforms!
I want to give special praise and thanks to two groups. The first are the various folks in the indie community that stepped up to help after a scheduling miscalculation pushed back this title's launch date (slightly). You are all appreciated.
And of course, let me thank you readers out there, for your time, your honest reviews, and for definitely helping to get the word out.I'm seeing things like folks going out of their way to leave reviews on both Goodreads and Amazon–that's mind-blowingly cool in my book. As always, remember that the best thing you can do is tell a friend, no matter how you choose to do so.
The Saga is really on a roll now, and I'm already knee deep into writing Part IV, so keep an eye on this site.
Stay tuned.