April 11, 2017 in General Topics, Other Stuff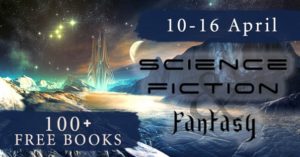 This month's Science Fiction & Fantasy Book Bonanza promo features more than one hundred science fiction and fantasy titles. It's a terrific opportunity to discover new books and authors, and more than a few of these folks are bestsellers posting lead-ins to well-regarded series. Just click the link below to grab those books:
http://sffbookbonanza.com/freebooks/
I've chosen to highlight Parts I and II of the Beacon Saga Serial, available as a single download in the format of your choice. It's a great way to start the Saga.
Enjoy, with our thanks!