September 11, 2014 in General Topics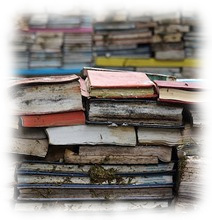 Recently I viewed a Netflix original series and nearly found myself as distraught as its protagonists. One might read that and think it's a good thing. It isn't.
Hemlock Grove is a series drenched in all-American, old school Gothic horror. When it's working well, it's a brooding, atmospheric throwback that reminds me of the made-for-TV movies and miniseries spawned by Stephen King's books. Watching it felt like coming home. The series has the substance of so much TV and film I devoured in my teenage years.
The first few episodes had their problems–uneven acting, dangling plot lines and inconsistent cinematography–but high points as well, such as one of the best werewolf transformations I've seen, and I believed firmly that Hemlock Grove was going to be a wonderful diversion. Lately, though, I've found my interest in the show waning. It's in part due to its uneven quality.
But also the fact that Hemlock Grove is just the latest show to become an active participant in the smut arms race.
To wrap your head around my point, I want you to think about what defines premium content on the top-tier subscription cable channels, and then keep that in mind while I continue. Read the rest of this entry →