June 13, 2017 in Other Stuff
Deals run from June 12th through June 18th…
This month we're highlighting two more titles from my library. The first of these is Sojourns Through Troubled Worlds, my collection of science fiction short stories. It contains short fiction tales that appeared in magazines and podcasts, such as "Best in Class", a multiple-award nominee about a little drive through the apocalypse. Check it out and other authors' titles in this month's collection of $.99 books: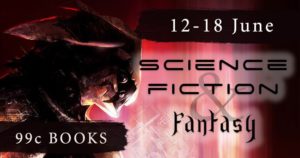 In case you'd rather have a direct link, kindly use: http://sffbookbonanza.com/99c-books/
If you're looking for more deals, then how about some free fiction? My short tale "The Outlaw Contractions", a story about aliens interfering with abortions–yes, I go there–is available alongside a bevy of other books in this month's free book mega promotion: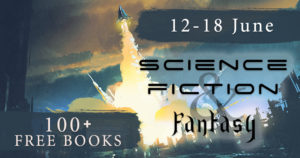 The direct link to that is http://sffbookbonanza.com/freebooks/
Finally, I wanted to highlight an excellent site you can use to discover your next favorite author. It's called The Prolific Reader, and it's a rapidly-growing repository and blog of books offered for free. I'll be keeping it on your radar now and then because I think it's a nice addition to the other kinds of offers we regularly run. This is because The Prolific Reader is not genre-specific, so it's fantastic if you regularly branch out beyond the science fiction, fantasy and horror offerings you'll see me mention in other promotions. 
You can access the Prolific Reader website at: https://melanietomlin.com/tpr-freebies/
That's all for now. Happy reading!