February 11, 2014 in General Topics, Slideshow Topic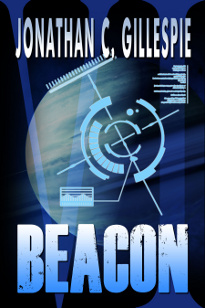 I'm thrilled to release Beacon – Part VI to you today. It's just over seventeen thousand words.
Head to the installment's page to find links to it on your choice of ereader platforms.
Please don't forget that you can still grab Part I absolutely free (where available).
Here's the blurb:
Hope can be the most dangerous force in the universe. Part VI of the Beacon Saga.

Calls to action come as a vast Nomad flotilla assembles in the upper layers. While Nastron strives to keep his fellow shiplords and allies from unleashing their might, Thrat finds himself the most-wanted alien in Beacon's orbit. Caught in the middle of intrigue and interstellar conflict, Mally and Tersias try to protect Faith and each other even as their lives fall apart. Alliances will shatter. New powers will rise. And before it is over, a single voice will promise what seems so lost: a chance.

A serial installment of seventeen thousand words.

Special thanks to everyone out there that's keeping the Saga going. It's not just me, not by a long shot. From the readers that gave me my best-ever month in sales in January, to the folks behind the scenes that edit, beta, and make covers–all of you have a piece in this.
Remember: feedback is gold. Reviews are awesome, but feel free to also/instead drop a note on Facebook or Twitter, or just email it to me–with my sincere thanks.
Stay tuned.