November 27, 2012 in General Topics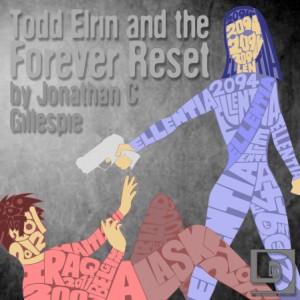 The folks at The Dunesteef Audio Fiction Magazine recently published my tale "Todd Elrin and the Forever Reset" (in audio). You can listen for free, but I encourage you to donate to their podcast if you enjoy their work, and consider subscribing, too.
Bigg and Rish, the editors, did a great job with the story, and I adore the episode art. I think a special nod has to go to Tanya Milojevic, who voiced a key character in the story, and whose reading was, I thought, spot-on what I'd imagined when I was writing the tale.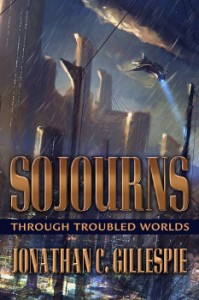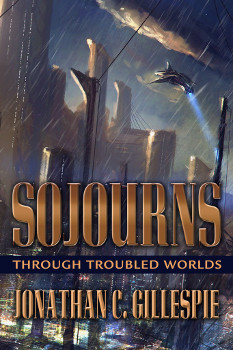 You might recall that this piece is available in ebook (I might add, the only place it will ever be in text form) as part of my short fiction collection, Sojourns Through Troubled Worlds. If you liked the tale, why not pick up the collection it features in? You'll make my day, I promise. And that counts for something. You know it does.
In Other News
Any longtime reader of this blog is aware of just how drab and disinteresting I think readers find author meta-discussion. You don't come here looking for tales of daily toiling in the writing life, and I don't blame you…but if you're a steady visitor, you also probably noticed I lapsed in my blog posting the last two weeks. An explanation seems owed.
To be clear, I believe in getting work done, first and foremost, and last week was all about wrapping up the first draft of the second book in my Tyrant Strategy series. Reed Barowe, Ramelan Fujita, and their allies and enemies were all demanding I finish the manuscript, and I had my own deadline to get that done, so it occupied all my normal writing time. I believe it's okay to "go quiet" now and then, should a high priority project demand it.
Sometimes, one just has to buckle down, you know?
Speaking of, look for another new release announcement in the very near future.
Stay tuned.